A Note from Karen
Dear [fname],
Signs of economic recovery are everywhere. If you haven't already started thinking about what's next for you, now is the time to start.
Waiting for that recovery to progress (or for the kids to leave home, or for social security to kick in, or . . .) could mean a huge lost opportunity for you to shape the future for yourself and the world.
The time to really make a difference, to change the game, is when we are in chaos or just emerging from it. Now is the time to change the conversation, to suggest innovative solutions to the problems we face in our work, our personal lives, our communities, and our world.
We could emerge and go back to business as usual, with the same expectations and stereotypes of people post-50, the same rigid and toxic corporate culture that undervalues its strongest assets, particularly women and boomers.
I suspect that many of the slow-to-change behemoth companies out there will try to do just that, foolishly thinking that what worked in the past will work in the future.
It won't.
Not only that, trends show that who worked in the past looks little like who will work in the future. The faces of sustainable businesses will be increasingly female, increasingly diverse in race and ethnicity, increasingly post-50, 60, 70, and even post-80.
Where do you see yourself in this future? Where do you want to see yourself? If you answered these questions differently, it's time to think seriously about bringing them together.
The future is in the hands of visionaries. Those hands are yours.
To your ageless future,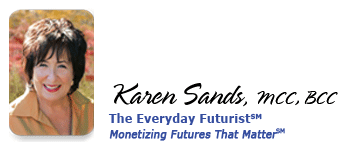 Please visit with me on Twitter, LinkedIn & Facebook
P.S. I know your inbox gets full, and I respect your time. That's why I will always strive to bring quality content, resources, and offerings relevant to those 50+ and the people who serve them. If you need to manage your subscription, please see the link at the bottom of this email.
Featured Article: Designing Your Future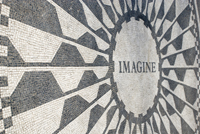 Just last year, surveys showed a large majority of Boomers planning to continue working past retirement age, some by necessity and some by design.
But already we can see signs of economic recovery in the latest numbers from MetLife Mature Market Institute, with 52 percent of Boomers born in 1946 saying they are now fully retired.
Does this mean that Boomers are headed for "Retirement as usual"? I highly doubt it.
All this means is that necessity is becoming less of a driving force, enabling more and more of us to design the Third and Fourth Age of our lives.
The same study showed that 12 percent of those who considered themselves retired were actually working part time or seasonally.
Plus, this is a one-year slice of the leading wave of Boomers, and the fact that only 52 percent are retired reflects a significant shift to begin with.
As more and more employers recognize the need to capitalize on their experienced workforce before losing them, we should see an increasing emphasis on flexible work arrangements part-time work, consulting, and job sharing, just to name a few.
This in turn will provide more visible options for Boomers to consider beyond the false dichotomy of retiring or not retiring. . . . Read more and leave a comment.
Announcements
World Future 2013
I am honored to be presenting at the prestigious World Future Society conference later this month. I hope to see some of you there!
Visionaries Have Wrinkles
Serving the Generation Who Will Change the World . . . Again
World Future 2013
Exploring the Next Horizon
World Future Society
July 19-21
Hilton Chicago Hotel
Chicago, Illinois
More info
Are You the Next Ageless Expert?
Last month I announced our first Ageless Expert contribution on AgelessFutures.com, "Conscious Aging: A New Level of Growth in Later Life," by Harry (Rick) Moody, PhD, professor, lifelong teacher, prolific author, and director of academic affairs for AARP.
This month, I'd like to invite you to be an Ageless Expert, if you have writings or video related to topics of interest to an audience of post-50 visionaries and visionaries-in-the-making. See the full guidelines here or contact me for more information.
Top Posts from the Ageless Futures Blog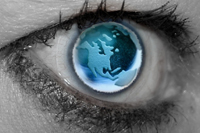 What Will You Do with Your Most Innovative Years?
Studies, such as by the Kauffman Foundation and Northwestern's Kellogg School of Management, consistently show that innovation increases with age, despite the popular examples of Steve Jobs, Mark Zuckerberg, and Bill Gates. . . . Read more and leave a comment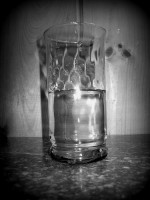 Is the Glass Ceiling Half Empty or Half Full?
When we look at women's power in the workforce, whether running their own businesses or working as executives or on boards in the corporate world and academia, we can view the situation as negative or positive depending on our focus. . . . Read more and leave a comment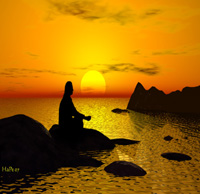 What's Next?
Most of us are asking the same life-altering questions as we find ourselves standing at the precipice of change: How do I make decisions now since I don't know who I'm going to be . . . or what the world will be like by then? . . . Read more and leave a comment
Click here to see all posts on the Ageless Futures Blog.
Excerpt from Ageless Resources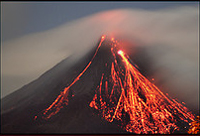 Questions First, Answers Later
Let's face it: If you are in your 50s or 60s, lost your job or business and/or your home to foreclosure, the future looks bleak. If you are younger, it will be difficult but doable because you have time on your side. For so many of us, the last few years have been personally and collectively challenging, calling forth all our strength, demanding we dip/g deep into our spiritual well and hone our emergency toolkits so that no matter what chaos touches us, we can return to center. . . . Read more.
Click here to see all articles on Ageless Careers and Businesses.
Want to use excerpts from Ageless Beat in your e-zine/e-letter, blog, or website? You may as long as you include the following text in its entirety:
Copyright Karen Sands, MCC, BCC, publisher of the complimentary monthly e-letter Ageless Beat and the Ageless Futures blog. To sign up for her complimentary e-letter and blog, and to learn more about her tools for positively transforming yourself, your work, and your world, visit www.AgelessFutures.com on your journey to an ageless future.