I'm working all day and I'm working all night, to be good-looking, healthy, and wise. And adored, contented, brave and well-read. And a marvelous hostess, fantastic in bed. And bilingual, athletic, artistic. -Won't someone please stop me?
-Judith Viorst
There's been so much talk about being authentic these days, yet authenticity is so hard to come by. Perhaps this is because for far too many years, we've so entrusted the conveying of titles and credentials, the corner office, the right address or school as the be all end all.
As we move toward the 4th-quarter solstice, with the holiday season in full throttle, I am reminded of the real meaning of the holidays and of life itself.
Did you know that "Solstice" comes from an ancient Latin word meaning "to stop, or to stand still"? With all the holiday parties, the lists of gifts to buy and cards to write, we tend to go on auto-pilot, forgetting the power of stopping and reflecting on what truly matters. Yet isn't that what this season is all about?
The more faithfully you listen to the voice within you, the better you will hear what is sounding outside. Only he who listens can speak.
-Dag Hammerskjold
Long ago I learned the value of our time together . . . and its impermanence. My young children lived far away across the oceans, so our time together on school holidays was so very precious and fleeting.
What kept our loving connection vibrant all those miles and years ago weren't the wanted gifts of Hot Wheels or Princess Leia and Luke Skywalker lookalike dolls, but the moments sharing the joy of just being . . . reveling in a look, taking a walk, or laughing together. It's all about truly getting that this moment, this day, won't come again, so live it to the fullest.
Now as a grandparent, this is all coming full circle in the most bittersweet of ways. I know that these moments with my grandchildren, some echoing my memories of my own children . . . these moments really won't come again.
There is a precious poignancy in something as simple as my five-year-old grandson calling to invite us to his birthday party at his dojo. This event was the world to him, and he had to ask me to hold while he double-checked the date and time with his mom so he could get these oh-so-important details just right. Yet I miss exactly these day-to-day details with my 5-month-old grandchild, who lives across the country. What can I do to connect?
When 9/11 happened, followed my own life-altering series of events that same year, this all only sealed the reality that I had to make every moment count. So I no longer sweat the little stuff (or only momentarily). Now I focus on being authentic as much and as often as I am able.
It's easy to forget, especially at this time of year, with our daily to-do lists overflowing, holiday parties, year-end budgets and deals to close. When I start to get lost in the hustle and bustle or feel like I'm carrying the weight of the world, I remember a time soon after I turned 50 when I again learned this truth that that guides me to this day.
It hit me like a ton of bricks. My adored husband, Mark (now 37 years together), lay sleeping beside me, curled with our legs entwined. I found myself scanning his face, taking in every line, every stubble. I'd close my eyes to be sure I'd remember this moment, his image. The realization that our time together was moment by moment, day by day, flooded my awareness unlike any time in my earlier years. My tears gently rose and cascaded down my cheeks. I can tell you that my husband's rolled up socks or smelly gym clothes or whatever else might irritate me no longer does beyond that initial twinge of annoyance. Then I remember . . . what matters.
It doesn't stop with your partner, of course. As we party and share with friends, colleagues, and community this holiday season, let's all be sure to stop and reflect, being truly in the moment with all those folks who mean so much to us.
Please take this holiday time to look into the faces of the people in your life-your partner, your kids, your friends, and even your colleagues and clients. Remember that this moment won't come again in this way. Keep the knowing that this time with them is all you can be sure of . . . please cherish them.
For those far away, make the call or send an email. Let them know you value them. Make sure to tell them you love and appreciate them for who they truly are. We all need this! Show them in every way. Remember how you came together and why they are important to you. Let them know from your heart and soul. And listen to their response . . . let it fill you with joy.
I'd like to share a Buddhist story that was gifted to me:
One man is standing in the forest. Suddenly another man rides by on a fast-moving horse.
The standing man asks, "Where are you going?"
The man on the horse shouts back over his shoulder, "Ask the horse!"
You guessed it-the horse is a metaphor for our running so fast we don't stop to just "be" with ourselves and the ones who make our life work. So this holiday season, please join me in reflecting on this question: How do we take back the reins so that we can get back to the real meaning of the holidays and life itself?
From the bottom of my heart, I wish you the happiest of holidays. Thank you for letting me join you on your journey to an Ageless Future. May your tomorrows be far greater than your yesterdays.
To your Ageless Future,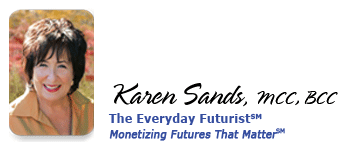 Please visit with me on Twitter, LinkedIn & Facebook
P.S. I know your inbox gets full, and I respect your time. That's why I will always strive to bring quality content, resources, and offerings relevant to those 50+ and the people who serve them. If you need to manage your subscription, please see the link at the bottom of this email.
Double Your Giving: Give Hope for the Future
Americans donated close to 300 billion dollars in 2011, according to the National Philanthropic Trust. But this nationwide generosity often accomplishes less than it could. Many Americans give to organizations willy-nilly, so the year-end record of charitable giving resembles what Businessweek's Eric Kessler once referred to as an "impulsive shopping spree."
Donating to fewer organizations would stretch your dollars. Likewise, giving in dribs and drabs during the year racks up administration costs for nonprofit organizations. Often, a single large contribution is more effective in helping the organizations you support."
My organization of choice this year is One Laptop Per Child. I believe so strongly in their mission and efficacy, that between now and January 31, 2014, 10% of your gift purchase of a coaching session or package will be donated to this charity.
Plus, I'm offering Holiday Gift Certificates for you or yours.
One 50-min. coaching consultation for only $150 (normally $375), or a Test Drive package of 3 sessions for only $400.*
Coaching consultations are available worldwide via phone, Skype, Google Hangout, or Facebook Video Chat. Gift certificates honored until March 31, 2014.
Reserve your spot now through Paypal:
Holiday Gift One 50 mins. Coaching Consultation $150.00 USD
Holiday Gift Test Drive 3 Coaching Consultations $400.00 USD
*I ask that clients honor my 24-hour cancellation policy and expect to pay 50% of their session fee for non-urgent cancellations that happen without sufficient notice. Thank you.
Top Posts from My Blogs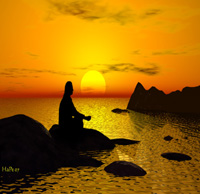 What's Next?
Most of us are asking the same life-altering questions as we find ourselves standing at the precipice of change: How do I make decisions now since I don't know who I'm going to be . . . or what the world will be like by then? . . . Read more and leave a comment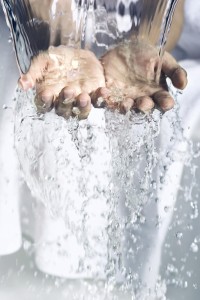 Taking Care
If there is one aspect of being post-50 that we all share in one way or another, it is the concern about care-caring for our parents, our spouses, our grandchildren, our children. . . . Read more and leave a comment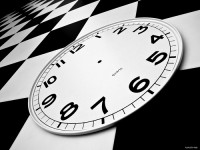 The Longevity Paradox
We all know that living longer, healthier lives, coupled with the sheer numbers of the aging Boomer population, presents us all with a financial challenge. How do we make our money last as long as we do? . . . Read more and leave a comment
Click here to see all posts on the Ageless Futures Blog.
Excerpt from Ageless Resources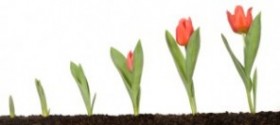 Embracing Our Own Mortality
Most of us don't want to think about our own death. Dying is this distant vague event that is too depressing or frightening or unreal to contemplate, and we don't control it anyway, so why waste time and emotion thinking about it? But facing and even embracing mortality has very little to do with death and everything to do with life. The sooner you deal with it, the more time you will have to benefit from the insights you gain into true happiness and fulfillment and the path to accomplishing your true masterpiece, your most visionary achievement yet. . . . Read more.
Click here to see all articles on Aging for Beginners.
Want to use excerpts from Ageless Beat in your e-zine/e-letter, blog, or website? You may as long as you include the following text in its entirety:
Copyright Karen Sands, MCC, BCC, publisher of the complimentary monthly e-letter Ageless Beat and the Ageless Futures blog. To sign up for her complimentary e-letter and blog, and to learn more about her tools for positively transforming yourself, your work, and your world, visit www.AgelessFutures.com on your journey to an ageless future.