A Note from Karen
We all know that the world around us is changing, that we are active in some of those changes. The traditional business models are crumbling around us, and many of us are shining a light on the false stereotypes about aging and gender, just to name two biggies.
The changes are slow, sometimes frustratingly so, but they are picking up speed. The more of us who speak out as the voice of change, the more others are emboldened to do the same. The more of us who stand in our own shoes and show the world what change looks like, the more people, businesses, academia, and governments can see the proof that visionary change works.
In the midst of this massive transformation, however, it's funny what old habits we cling to without even realizing it.
One of these habits is the traditional marketing advice to target a niche. Solopreneurs and big business alike are advised, time and again, to divide and subdivide people according to quantifiable characteristics like age range and socioeconomic status.
This is indeed the kind of thinking I embraced wholeheartedly as a veteran strategic and direct marketer, using databased niche marketing to connect with potential clients and customers.
But the niche philosophy isn't about connecting. It's about separating. Rather than attempting to connect with what really matters, we box people up according to characteristics that really don't.
As I evolve into my older years, I am re-evaluating, downsizing, simplifying, separating the gold from the dross in my business and my life. This is one reason that the niche marketing philosophy is suddenly revealing itself as hollow.
But no matter your age or stage, the future we face together is the same. We are stepping into and creating a future where businesses with a social purpose are becoming the norm. Evolving and aspirational solopreneurs especially are on the cusp of transcending the old business models, using their businesses to make a difference and a living.
In this future, dividing and discarding people according to niche runs counter to every goal we have as business owners and as people. It's time we instead focus on connecting with diverse ages, genders, and interests based on our strong common values.
It's time we found our tribe.
To our Ageless Future,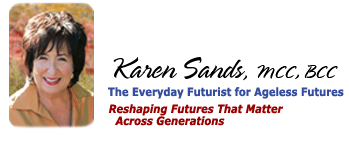 Please visit with me on Twitter, LinkedIn & Facebook
P.S. I know your inbox gets full, and I respect your time. That's why I will always strive to bring quality content, resources, and offerings relevant to those 50+ and the people who serve them. If you need to manage your subscription, please see the link at the bottom of this email.
Featured Article: Finding Your Tribe in Business, Work, and Life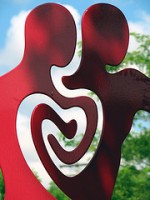 You've all heard the advice: If you are starting or running an established business, you need to find and target your niche. Narrow down the demographics'age range, gender, socioeconomic status'and ignore the outliers.
But we're all outliers. No individual fits neatly in a box. Why should we market that way?
This is true of all of us. We have more to give, not less, as leaders and change makers with each passing year: more experience and more wisdom, plus the ability to tell it like it is and focus on what really matters.
Just ask any boomer what it means to be a boomer, and you'll get wildly different answers, especially between early and late boomers. We need to recognize that niche characteristics are meaningless.
Consider also the example of retirement communities, a concept as dated as the niche marketing advice. Sequestering people together who may have nothing in common except their age, isolated from other generations, isolated from many members of their tribe, tucked away into invisibility and irrelevance.
This is just one reason we are clamoring for new community models, integration of multiple generations and people from all walks of life and with various talents and skills that they bring together for the good of the community and themselves. These people are all over the map in terms of niche. What they have in common is a shared sense of values, a similar language of the Soul. . . . Read more and leave a comment.
Announcements
Visionaries Have Wrinkles Signing
Lutheran Community of Brooklyn, NYC
Thursday, June 19, 4:00 pm-5:30 pm
Ageless: A New Story for Our Times Preview
WorldFuture 2014: What If
July 11-13, 2014
Hilton Orlando Bonnet Creek, Orlando, Florida
Featured Posts from My Blog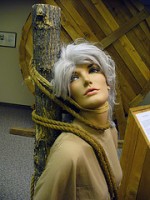 Feminism and Age
A recent article in the New York Times, "Who Is a Feminist Now?" explored the willingness of celebrity women to self-identify as feminists. Those who didn't identify as feminists gave reasons based on what Andi Zeisler called a "Fox News version of feminism."
Those who eschew the label tend to think feminism is about women having more power than men, rather than equal power, and that it's about taking from men rather than sharing equally.
The false narrative of feminism is that it's about man hating and putting women above men. The idea that fighting the patriarchy helps men as well as women in multiple ways, including by fighting ridiculous gender expectations and limitations, doesn't have a place in the imaginary feminism people shy away from. . . . Read more and leave a comment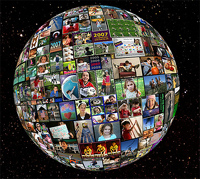 Communities of the Future
In Will Doig's article "How to Solve the Boomer Retirement Crisis," he defines this "crisis" as an unprecedented number of retirees moving away from cities, making "caring for aging boomers vastly more complicated." The rest of the article then focuses on how cities can be made more attractive to retirees. . . . Read more and leave a comment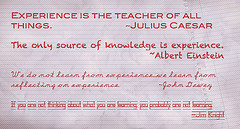 The Value of Experience
If there is one thing that is more important than ever in our businesses, our marketing, our careers, and our lives, it's experience. Experience is at the heart of what post-50 women and men bring to business, whether this is as an employee, an executive, or an entrepreneur with the knowledge and connections, gained through experience, to make their startups work. . . .Read more and leave a comment
Click here to see all posts on the Ageless Blog.
Excerpt from Ageless Resources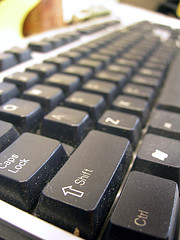 Shifting Your Marketing Perspective
We are all shaped by our experiences, in our personal lives and in our businesses, and these go a long way toward helping us grow, improve, and take calculated risks. Our experiences can help us discern the truth of a situation, or a person. Our past successes, and especially our failures, can help us see past the obvious, going beyond the information at our disposal to see how it connects, what it really means, and what is likely to happen if we take action A, or action B, or action C—or no action at all. . . . Read more.
Click here to see all articles on Serving the 50+ Market.
Want to use excerpts from Ageless Beat in your e-zine/e-letter, blog, or website? You may as long as you include the following text in its entirety:
Copyright Karen Sands, MCC, BCC, publisher of the complimentary monthly e-letter Ageless Beat and the Ageless Futures blog. To sign up for her complimentary e-letter and blog, and to learn more about her tools for positively transforming yourself, your work, and your world, visit www.AgelessFutures.com on your journey to an ageless future.