A Note from Karen
The idea that we or others ever reach a point where we're "too old" to do something is so ingrained in our culture that we often accept it without question.
The myth of being "too old" is so pervasive that we buy into it even as we decry ageism in other forms, such as discrimination in the workplace.
You might even be thinking right now that, well, there does come a time when we're too old to do certain things, but ask yourself this: What about age exactly prevents us?
We conflate health problems with age, for example, rather than understanding that when health genuinely gets in the way of doing something, it's the health not the age that's the problem. We don't all get a particular health problem at a particular age. Some develop the problem in their youth. Some never develop that particular problem at all.
Making health problems and age synonymous in our heads is not only irrational, it arbitrarily limits us from unleashing our full potential in the present out of fear of a potential future that might be decades ahead if it ever happens at all.
Health is only one of the most obvious examples, but we do this with numerous characteristics and circumstances that we assume are about age rather than being about those specific characteristics and circumstances.
Saying, "I'm too old" to lead, to start a new business, to make a difference in the world, etc., is sometimes easier than addressing the specific situation and discovering what you can do about it.
The myth of being "too old" can be a self-fulfilling prophecy not only for ourselves but in the legacy we leave by example for generations to come. Break the cycle and show the world what you're capable of.
Show the next 7 generations what they're capable of.
To our Ageless Future,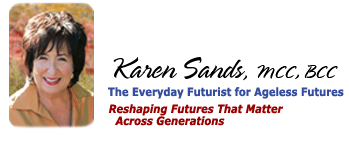 Please visit with me on Twitter, LinkedIn & Facebook
P.S. I know your inbox gets full, and I respect your time. That's why I will always strive to bring quality content, resources, and offerings relevant to those 50+ and the people who serve them. If you need to manage your subscription, please see the link at the bottom of this email.
Featured Article: Discarding the "Too Old" Myth
I doubt that anyone is surprised that the GOP is preemptively attacking Hillary Clinton based on her age. Reince Priebus, chairman of the Republican National Committee, and Karl Rove, Republican strategist, have both been busy in the media casting doubts on whether Ms. Clinton is fit to run for office based on age and health.
Ageism and sexism are an expected distasteful political strategy that more than anything demonstrates how little of substance they have to criticize about her. Senator Claire McCaskill is dismissive of these "cheap shots," and Senator Dianne Feinstein points out quite correctly that Ms. Clinton is "in the prime of her political life."
This is true of all of us. We have more to give, not less, as leaders and change makers with each passing year: more experience and more wisdom, plus the ability to tell it like it is and focus on what really matters.
At a glance, my disagreement about ageless beauty may seem to be a minor issue of how we define terms, because I think we're on the same page as far as what really matters about who we are as post-50 women. But when it comes to beauty, how we define terms is at the crux of the issue.
Of course, Hillary Clinton's age is not the only issue here. Many have pointed out that Reagan was only 8 months younger than she would be when taking office, not to mention the other older candidates, such as John McCain, supported by conservatives in the past
The difference, of course, is that they were men. . . . Read more and leave a comment.
Announcements
Visionaries Have Wrinkles Signing
Lutheran Community of Brooklyn, NYC
Thursday, June 19, 4:00 pm-5:30 pm
Featured Posts from My Blog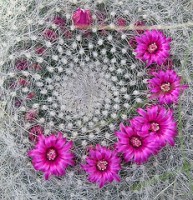 Positive Aging Does Not Mean Denial
Positive Aging is the latest meme for describing new approaches to life post-50, approaches that focus on changing the conversation about aging to encompass the reality that the years ahead of us hold more potential, not less—for meaningful work and business, making a difference, and living lives of significance, value, and visibility.
I am wholeheartedly on board with this movement and what it represents for women especially, for we often bear the brunt of the negative aging stereotypes. Culturally, women are still judged based on their appearance, at every age, and many of us internalize this equation of appearance = value. This makes aging particularly difficult, as our appearance naturally begins to become less and less in line with our cultural standards of beauty.
And this is where I feel we need to be vigilant about not reinforcing these damaging stereotypes under the guise of "staying positive." . . . Read more and leave a comment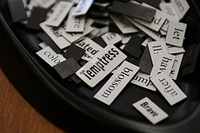 Words Are Power
Most of us have a visceral reaction to news about violence against women, such as the brutal gang rape on the public bus in New Delhi, the kidnapping and gang rape of a young girl by members of her high school's football team in Ohio, or the young Pakistani girl being shot in the head by the Taliban for speaking up on behalf of education for girls. . . . Read more and leave a comment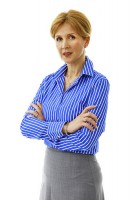 Viewing the Future through Youth-Colored Glasses
Jason Nazar speculates on the future of business and entrepreneurship. I agree with many of his points, but I think his biases color his judgment on some points, particularly regarding age. His fourth point reveals how ingrained ageism is in our society, to the point where stereotypes linger despite evidence to the contrary. . . .Read more and leave a comment
Click here to see all posts on the Ageless Blog.
Excerpt from Ageless Resources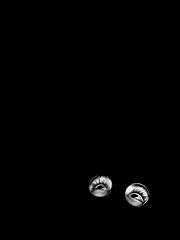 The Invisible Woman
Women tend to have the blessing and the curse of being invisible, especially as we approach 50 and beyond. The negative side of being invisible is clear to most of us. The world no longer seems to notice or care about us or what we have to say—if they ever did in the first place. We seem to lose our voice because no one is listening. Sometimes, we don't even use our voice because we don't believe we'll be heard, so why bother? Being invisible contributes to the vexing problem of low self-esteem, robbing women of the confidence they need to stand up and make a difference. . . . Read more.
Click here to see all articles on Aging for Beginners.
Want to use excerpts from Ageless Beat in your e-zine/e-letter, blog, or website? You may as long as you include the following text in its entirety:
Copyright Karen Sands, MCC, BCC, publisher of the complimentary monthly e-letter Ageless Beat and the Ageless Futures blog. To sign up for her complimentary e-letter and blog, and to learn more about her tools for positively transforming yourself, your work, and your world, visit www.AgelessFutures.com on your journey to an ageless future.