A Note from Karen
At some point in our lives (usually at several points), we all face "mirror dissonance," when the person we see in the mirror does not match how we envision ourselves inside.
How we deal with this dissonance in turn mirrors how we handle major transitions, particularly in our 50s, 60s, 70s, and beyond.
The questions, Who am I if I'm no longer young? and What's next? swirl around us in a combination of uncertainty and unmatched possibility.
Our ability to balance the two, to shape the uncertainty into a tool for reaching our innate potential, the untapped greatness in our DNA, is the key to embracing our ageless selves, the selves that are both the person in the mirror and the person we envision inside.
Ageless beauty is holistic, a beauty that encompasses our whole being across the life course. It's not about focusing exclusively on recapturing our physical youth, but it's also not about chastising ourselves for wanting our outer appearance to match who we are inside.
Ageless beauty, and agelessness itself, is about embracing all of who we are, not denying any of it, and recognizing that our whole being—the dark and the light, the flaws and the strengths—can all work together to create a new story for our lives and our futures.
Ageless beauty is not about restoring youth or the past so much as it's about restorying the present and the future.
This month's featured article and related blog posts go into more depth about what beauty means and how it can be as ageless as the legacies we leave for generations to come.
To our Ageless Future,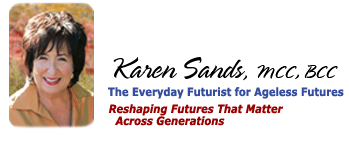 Please visit with me on Twitter, LinkedIn & Facebook
P.S. I know your inbox gets full, and I respect your time. That's why I will always strive to bring quality content, resources, and offerings relevant to those 50+ and the people who serve them. If you need to manage your subscription, please see the link at the bottom of this email.
Featured Article: Ageless Beauty Does Exist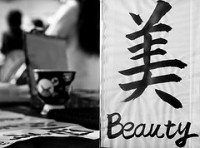 Sharon Stone has been in the media lately, from Shape magazine to an interview on Oprah Prime to Huffington Post coverage of both, saying she doesn't want to be an ageless beauty, that ageless beauty doesn't exist.
She then goes on to explain: "We have to have internal health and internal wellness, . . . And I think that's physical health, mental health, spiritual health. I think it's a sense of ethics. It's everything. If you want to keep yourself together, it's all things."
In other words, she describes many of the key components of ageless beauty, a rich, multifaceted holistic beauty that embraces the whole woman across the life span.
At a glance, my disagreement about ageless beauty may seem to be a minor issue of how we define terms, because I think we're on the same page as far as what really matters about who we are as post-50 women. But when it comes to beauty, how we define terms is at the crux of the issue.
Who owns the term beauty is at the crux of the issue. . . . .Read more and leave a comment.
Announcements
Ageless Beauty
Adam Broderick Salon & Spa--Southbury, CT
Wednesday, May 7, 2014, 6:30-8:30 pm
and
Adam Broderick Salon & Spa--Ridgefield, CT
Thursday, May 8, 2014, 6:30-8:30 pm
Visionaries Have Wrinkles Signing
Hickory Stick Book Store, Washington Depot, CT
Sunday, May 18th, 2014, 2:00-3:30 pm ET
Visionaries Have Wrinkles Signing
Lutheran Community of Brooklyn, NYC
Thursday, June 19, 4:00 pm-5:30 pm
Featured Posts from My Blog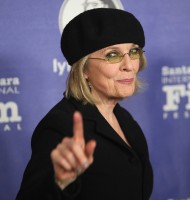 Ageless Beauty
Recently, on the Golden Globes, Diane Keaton appeared onstage looking the epitome of agelessly beautiful, but almost immediately after, a L'Oreal commercial appeared showing Diane with all her wrinkles air-brushed away. Naturally, this stark juxtaposition led to an outcry. . . . Read more and leave a comment
Visionaries Have Wrinkles
This phrase caught my eye in my email inbox: "Meaningful Beauty." It's appealing, isn't it? Who isn't drawn by both beauty and meaning? The combination of the two was tantalizing, promising substance, a look at beauty that was beyond skin deep—which only made the actual content of the email all the more ironic. . . . Read more and leave a comment
The Next Sexual (R)evolution
One of the most prevalent stereotypes about aging is that we become sexless beings. This is akin to the invisibility we feel, experience, or fear, especially women, as we face the years ahead of us. This invisible sexuality is particularly ironic with leading edge Boomers, the generation that brought the first sexual revolution. Are we prepared to start the next one? To spark not just a revolution but an evolution in how we embrace our sexuality at every age and stage? . . . Read more and leave a comment
Click here to see all posts on the Ageless Blog.
Excerpt from Ageless Resources
Who Are We If We're No Longer Young?
Having it all used to be the ultimate definition of success, especially after the women's liberation movement of the '60s and '70s. We can have careers or our own businesses, raise our families (even on our own), manage our households, take care of our bodies and brains, bat our eyelashes, join associations and clubs, volunteer, pursue hobbies, travel. . . . Read more.
Click here to see all articles on Aging for Beginners.
Want to use excerpts from Ageless Beat in your e-zine/e-letter, blog, or website? You may as long as you include the following text in its entirety:
Copyright Karen Sands, MCC, BCC, publisher of the complimentary monthly e-letter Ageless Beat and the Ageless Futures blog. To sign up for her complimentary e-letter and blog, and to learn more about her tools for positively transforming yourself, your work, and your world, visit www.AgelessFutures.com on your journey to an ageless future.