A Note from Karen
I am just returning from the Seventh Annual Conference on Positive Aging (PAC), organized by the Institute for the Ages, and I can't wait to share the many exciting connections and insights and takeaways I have bubbling up inside me after this remarkable conference.
I will have more in-depth articles on this as soon as I have a chance to let it simmer so I can do it justice, but I do want to share with you how excited I was that everyone-presenters, organizers, attendees-felt the same desire to break down the barriers among the four generations.
These barriers are false, built by those who prosper by the myths separating generations. We have the power, as Visionaries with Wrinkles, to lead the way in dissolving these barriers through outreach.
Ove the years, I have been writing and speaking about multigenerational cooperation and collaboration and their importance to solving our planet's problems, from social issues to environmental sustainability, for the next seven generations.
One of the guiding images in my thinking about the role of 50+ women and men, or Visionaries with Wrinkles, is a Venn diagram I created for my piece on Multiple Conversations on Aging.
An important part of reaching across to other generations is of course to also reach out to each other and to reach within ourselves. These are simultaneous conversations we need to have if we are to start changing the conversation on aging, on social issues, on the economy, on the environment.
An early and vital part of this changing conversation has to be recognizing how much we are capable of in the time we have left, to once and for all move past the stereotype that we age into invisibility, into doing less and less with our lives.
Perhaps you have heard of the Pareto principle, which posits that 80% of effects stem from 20% of causes. My mentor and colleague, Dr. W. Edwards Deming, known as the Godfather of the Continuous Quality Improvement Movement, demonstrated that the numbers are actually closer to 90%/10%. Consider what this means in terms of the effects, the impact, we can have in the years ahead of us.
As Visionaries with Wrinkles, we likely have 90% of our greatest contributions ahead of us in our life course. With the wisdom of experience combined with self-actualization and transformation, we can lead the way in reshaping the future.
Starting with our conversations with people of all ages and stages-from the kitchen table to the boardroom table, from community groups to global outreach-90% of us can collaboratively solve a minimum of 10% of our planet's problems.
The time to start (or restart) is now. The potential for collaboration is there, within our reach, but only if we are willing to reach out.
To our Ageless Future,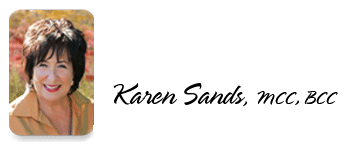 Please visit with me on Twitter, LinkedIn & Facebook
P.S. I know your inbox gets full, and I respect your time. That's why I will always strive to bring quality content, resources, and offerings relevant to those 50+ and the people who serve them. If you need to manage your subscription, please see the link at the bottom of this email.
Featured Article: The Future of Multigenerational Leadership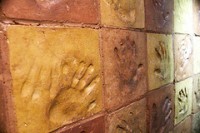 Business is becoming more and more multigenerational, especially as Boomers plan to work longer, out of necessity for some but also as a result of longer, healthier life spans. None of this is news to anyone, much less to futurists.
For all the media hype pitting the generations against each other, the facts demonstrate that Boomers working longer are not taking jobs from the younger generation. More and more members of all generations-X, Y, early Boomers, and late-are becoming more vocal about putting aside the generational stereotypes and looking at the common ground.
The question then becomes not whether these generations will work well together but how, and what changes we are likely to see in the future of business as a result of the changing, more age-diverse face of tomorrow's workforce, from professionals to executives to the growing number of entrepreneurs. . . .Read more and leave a comment.
Upcoming Events
Clink, Chat & Catch Up!
Interview by Mella
Bubbly Talk Radio Network
Air date: April 2, Noon
More info
Talk with Francesca
Interview by Francesca Bastarache
1510 NBC SPORTS RADIO BOSTON
Air date TBD
More info
Top Posts from My Blog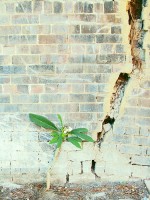 The Ever-Narrowing Generation Gap
There was a time when the older you were, the more respect you garnered. But this was also a time of disrespect to youth, when children (and women) were supposed to be seen and not heard. Then in the 60s, the boomers turned this notion on its head, and the mantra flipped to not trusting anyone over 30. . . . Read more and leave a comment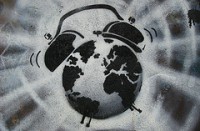 False Alarm: Reinvention Is Boomer Friendly
Recently, one of my Linked-In groups shared a Harvard Business Review article written by Marc Freedman, CEO of Encore.org, entitled "The Dangerous Myth of Reinvention." . . . Read more and leave a comment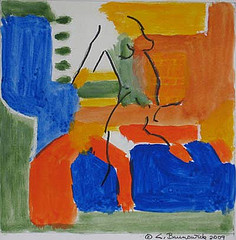 The Next Sexual (R)evolution
One of the most prevalent stereotypes about aging is that we become sexless beings. This is akin to the invisibility we feel, experience, or fear, especially women, as we face the years ahead of us. . . .Read more and leave a comment
Click here to see all posts on the Ageless Futures Blog.
Excerpt from Ageless Resources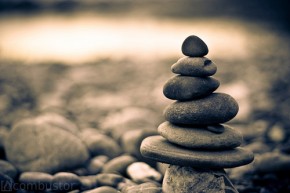 Intergenerational Relationships
One of my most important missions in my work and in my life is to change the conversation around aging. Too often, though, the conversation is assumed to be important only to people over 40 (and even then, only to those who choose to think about the topic in our age-denial society). It's easy to forget that a transformation of how we view aging-indeed, in how we age, period-can only occur if our conversations on the topic are multigenerational. In fact, the only way we can transform the world, for ourselves and for the next seven generations, is if we recognize the need for multiple overlapping conversations. . . . Read more.
Click here to see all articles on Aging for Beginners.
Want to use excerpts from Ageless Beat in your e-zine/e-letter, blog, or website? You may as long as you include the following text in its entirety:
Copyright Karen Sands, MCC, BCC, publisher of the complimentary monthly e-letter Ageless Beat and the Ageless Futures blog. To sign up for her complimentary e-letter and blog, and to learn more about her tools for positively transforming yourself, your work, and your world, visit www.AgelessFutures.com on your journey to an ageless future.