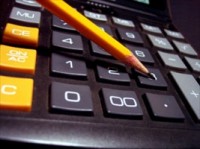 The future of the world economy rests in the hands of our aging population. I have written about this before (here, here, and here, for example), and now I am seeing the theme rising again and again in articles online and off, at conferences, and even, at long last, in the political arena.
As Michael Hodin points out in his recent post on Huffington, Robert Hormats, U.S. undersecretary of state, and Kathleen Sebelius, HHS secretary, have begun speaking about changing our vision of aging and the role we play post-60. But as he also points out, the message has yet to reach the lips of those most in the position to do something about it, such as our president.
Our country is behind much of the world in this. World leaders from Japan to Mexico are actively looking into the key role in economic growth that is and will be played by people over 60, who will soon number 2 billion. Europe has even made 2012 the Year of Active Aging. In the United States, more and more voices are joining the chorus (from Jane Fonda to Pfizer), but most of our leaders have yet to pick up the refrain.
Yet without our leaders taking active, visible, vocal steps toward policies that take advantage of an active, productive, powerful element of society—our over-60 (and over-50, really) population—we can all talk about that light at the end of the recessionary tunnel until we're hoarse. It won't mean a thing until we actually start walking toward that light.
No matter what age you are while reading this, the issue affects you, and not just because our national (and world) economy affects everyone. It affects us all because we all age. People are living longer and healthier than ever before. "Retirement age" is an antiquated concept. And we have the unprecedented opportunity to reinvent our own futures in ways that make the third and fourth stages of life just another transition into new or re-imagined ways of doing and being, rather than a time of retiring . . . and waiting.
In his post, Hodin draws the parallel to the women's movement and the economic growth we experienced through practices that enfranchised women. We can experience the same growth by essentially empowering (or re-empowering) this huge chunk of our population that in the past, we as a society have dismissed as useless or even as burdens. His point is spot on. But I would take it even further and say that not only do we need to recognize that the post-50 generations are the future—we need to recognize that women are still in the process of changing our economy. This means that post-50 women especially are poised to do nothing short of saving the world.
So what do we do next? I've discussed some of the steps (here , and here). Today, I want to ask every one of you, women and men, at every age and stage, to reach out to the leaders of our nation, our companies and nonprofits, academia, our communities—and change the conversation about aging. Ask them what they are doing to take advantage of what we have to offer in our 50s, 60s, 70s, 80s, 90s, and beyond.
Those of you who are these leaders are in an even better position to guide this conversation, but even more, to go beyond lip service and act. How will you change your business, your community, your country to incorporate an active aging workforce, to harness the wisdom and experience of the people who just might be the only ones who can jumpstart our economy and protect our planet for generations to come?
The future of the world is in the hands of our aging population, and ultimately that describes all of us. So how about it? Are you ready to save the planet?